Did you know beach bum chix offers dog house plans? yep, we do.
The Cape Dog House is our first, very popular, set of plans and they give the idea of
being in the dog house a whole new meaning!
Created by our resident industrial designer, it's a whimsical twist on traditional style.
Its unique features are revealed from every angle...each wall leans out, so that it is wider at the roof line than it is at the floor.
Irregularly shaped windows allow for lots of ventilation and salty cross-breezes, while further enhancing the eclectic design.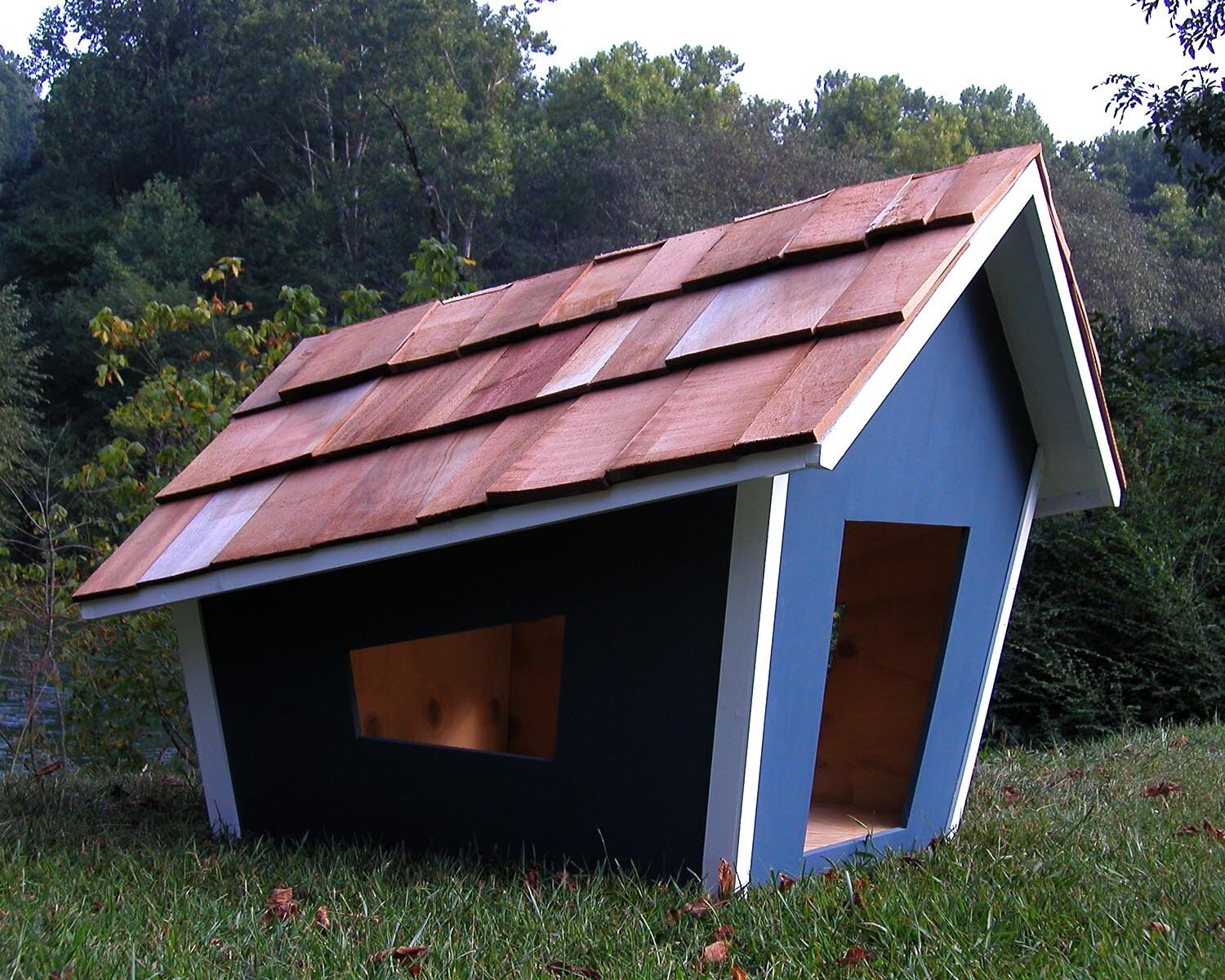 beach bum dog house
This detailed set of production drawings provide you the opportunity to maintain your title of best friend and build your pup her very own beach bum dog house. O
rder the plans and hire a handyman or diy it. Everything you need to take care of business is sent in an emailed pdf.
We're really excited that our dog house plans are featured on Uncovet today! Uncovet.com is a carefully curated, design-centric shop that unearths a daily pallet of fresh finds. Uncovet's staff of interior and fashion experts hew the cutting edge, scraping the best bits from both just-discovered artists and well-known designers. uncovet's members enjoy all that is new, daring, and unique at discounted member-only rates. So head on over there and check out
everything they have to offer, including the fantastic discount available on our dog house plans. Remember to tell them Beach Bum Chix sent you.
As always...love to hear your thoughts in the comments below.
Have a great weekend!