Have you ever participated in a photo a day challenge?
Maybe you've heard lots about them and what you've heard sounded like lots of work. I know, for me, the last thing I want to do is turn my love of photography into a creativity-sapping daily dose of drudgery.
However...I've been converted!
Seeing all those completed months on Instagram, Pinterest boards, blogs...I started feeling left behind. What an amazing collection of life's little moments they have at the end of each month.
It shifted my thinking ~ you mean I just have to give thoughtful attention to a subject for the day, then exert all the energy it takes to tap the shutter release...how much easier can it get? A gentle nudge of inspiration from my photo a day list...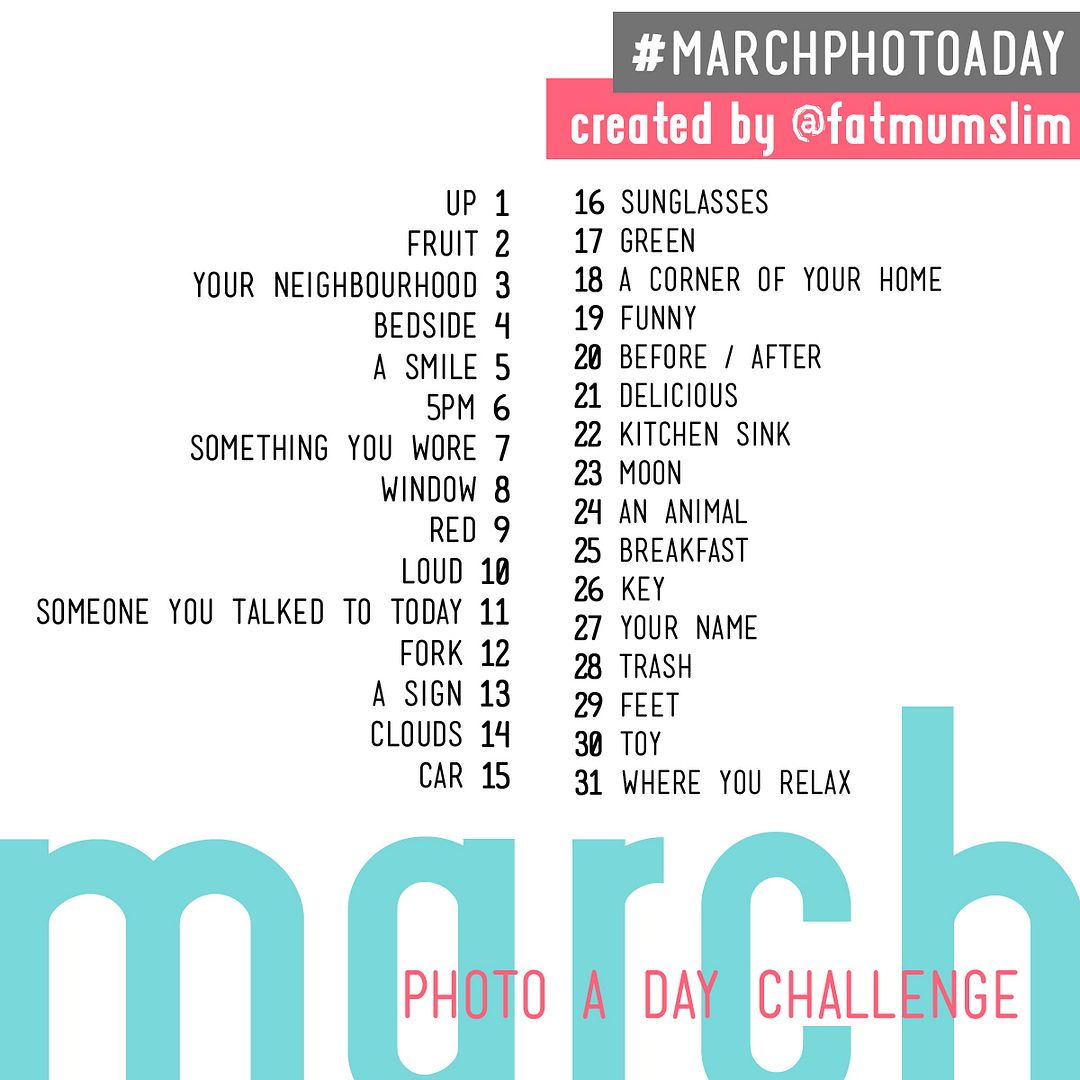 fat mum slim ~ march photo a day challenge
gets the gears turning, and at the end of the day, I'm one click closer to my own amazing collection of life's little moments!
To that I simply say: up
up ~ march photo a day
Wanna do it? Let's follow each other's journey on Twitter, Instagram, and Pinterest. Remember to tag your photos with #marchphotoaday. And check out fat mum slim for more details.
Let me know where to find you in the comments. Have fun!